Ridgeline Part 2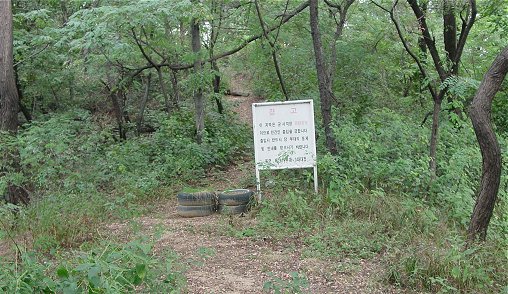 A trail extends east along the ridge Smith's men occupied. Here you can see that some of the climbs along the ridge are fairly steep. You can find an occasional ROK Army foxhole.
---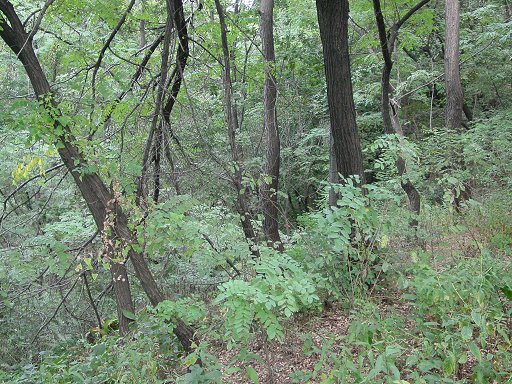 This is a view of the north slope, which as you can see is steep.
---

View from the knob west of the road which the single platoon defended. On the right you can see the monument with the ridgline behind it.
---