From Crush Communism Toward Hills 682 and 717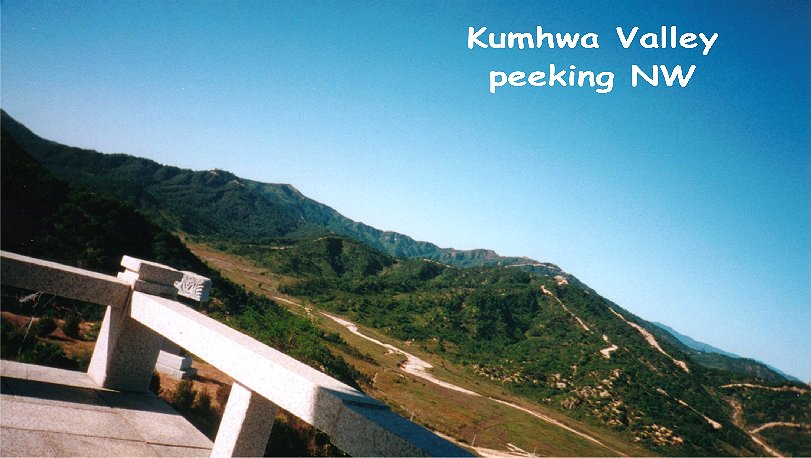 This is looking northwest into the Iron Triangle toward Hills 717 and 682 and was taken by George McGinn. I am not sure, but judging from maps, I suspect the sharp peak in the left center is 717 and that 682 is the hill partly obscured by the hill in the right center middleground. In 1951, men of the 3rd Division attacked Chinese positions on the two hills and were repulsed. Had the attacks succeeded, the UN would have in all probabilty dominated the Iron Triangle, which would have significantly hindered the Communist war effort.
---
Below are sneaked pictures taken as we began to walk back down the hill and look generally west to north. They show generally the same area as the first shot.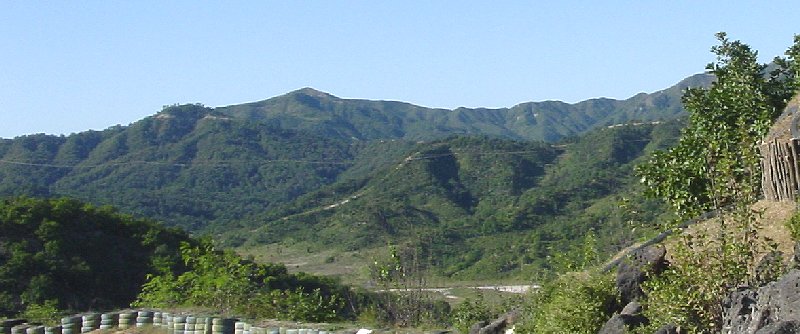 It's good to see someone found something to do with used tires.
---