Artillery Position Part 3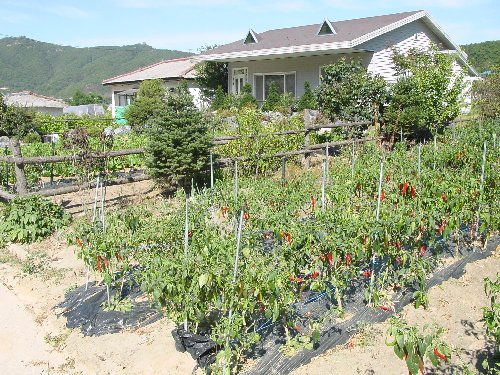 A nearby house and garden. Much of the yard is used to grow things. Many houses in Korea have melons growing on their rooves.
---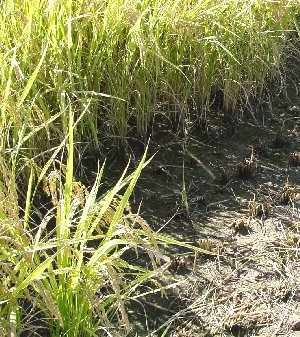 Rice Paddy. Many paddies had corners were the rice had been cut.
---
Drying rice.
---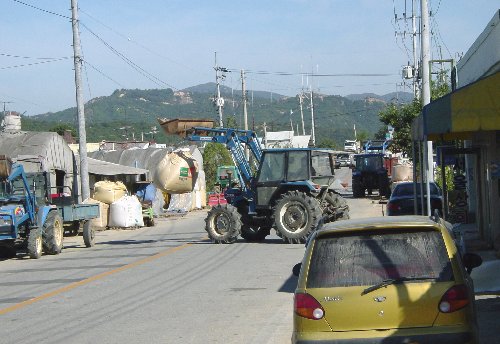 View north from nearby town. I believe the town was named Choopsulmak.
---